On the 10 day 10 logistics fit to October 13th, very honored to be invited to participate in the fourteenth session of the Chinese International SME Fair cross-border exhibition". It depends on the support of our customers, so that we can successfully carry out various promotional activities during the exhibition. At the same time, we can also answer questions about cross-border logistics industry.
Your encouragement is the motive force of our unremitting progress! Thank! Look forward to the next meeting!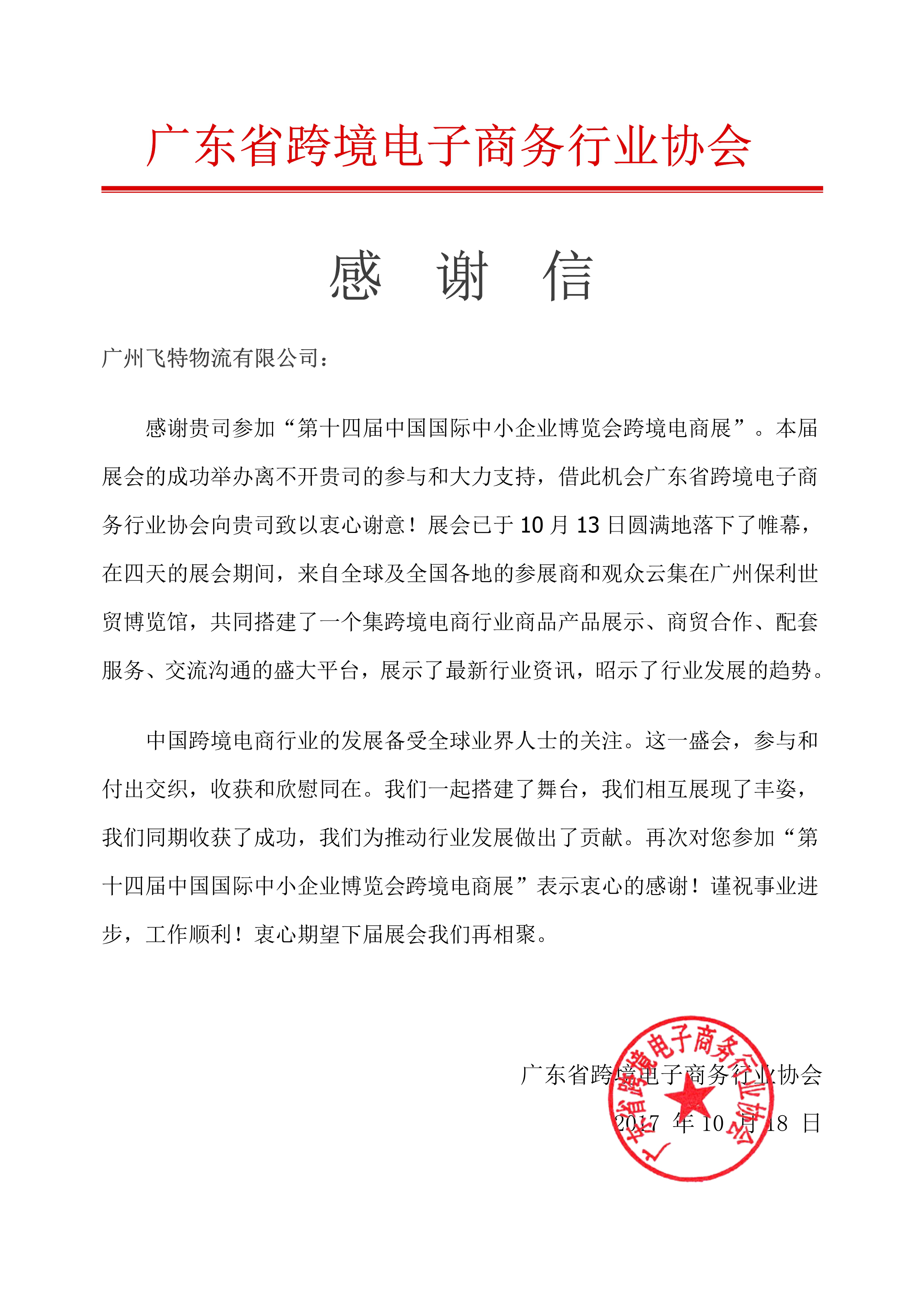 20/10/17
Guangzhou flyt express co.,ltd.
Thanks to the strong support of our customers in the Expo period!