Britain, the third place in the global e-commerce market, its e-commerce market is mature and complex. In 2016, the total retail sales of the British e-commerce market amounted to 174 billion euros, up 17.8% from the same period, only in China and the United States. Because of its potential return on investment, complex geographical structure and 43 million huge online shoppers, it has become an excellent location for many online sellers in the eyes of many business sellers.
According to the European electricity supplier report data Ecommerce Foundation released last year, more than 43 million people in the UK online shopping accounted for 81% of the total population; Britain belongs to Western European countries, buyers generally feature western European countries is the pursuit of quality and pragmatism, attention to detail, pay attention to efficiency. Therefore, Guangzhou phontel Logistics Limited company had to a Royal Mail line, launched a UK registered!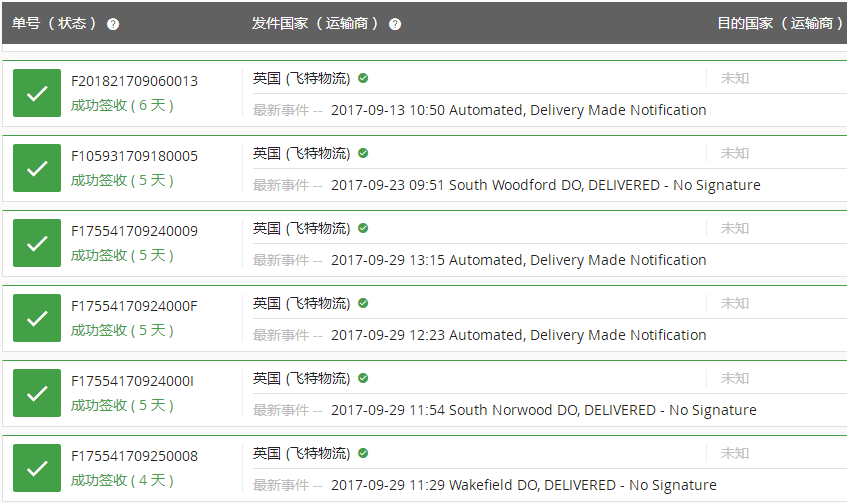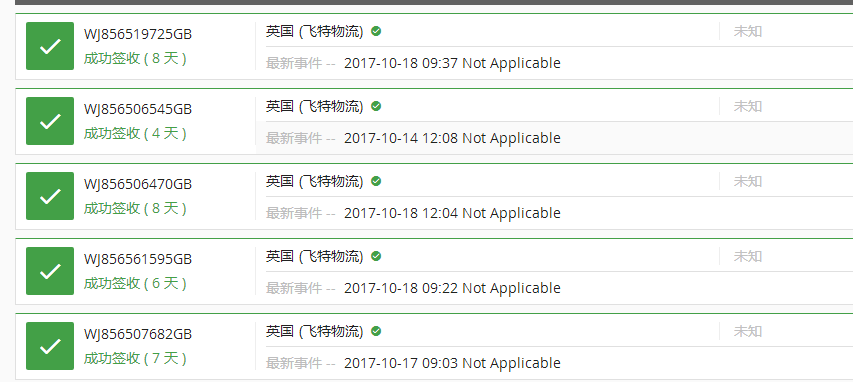 (in the near future a class of timeliness data)
A British registered high line aging, low price, high tuotou rate and tracking competitive advantage! Is the best way for logistics sent to UK Small airmail items!
◆The reference time: 5-8 working days
◆The season price: 30 yuan /KG+18 yuan / ticket handling fee
(not rising in the peak season)
◆We can transport products: General cargo, built-in battery products (tablet computer, toys etc. cannot be disassembled), supporting cells, small amount of paste.
(Note: a large number of built-in battery products need to inform communication in advance.)
◆The weight limit: 5KG/ ticket
Specific advantages
1. products can be set up location in UK
2. the whole course of the tracking, the day of the delivery of the tracking number, 2-3 days to the Internet
3. tuotou rate is high, and the rate of return of lost pieces of low rate
4. can be inquired and claim. Since 2012, Royal Mail has provided only partial mail inquiry and claim.
31/10/17
Guangzhou flyt express co.,ltd.
Super - intimate English class line! Quick step to help you succeed!