Guangzhou fete logistics co., LTD. Has been focusing on providing professional logistics solutions for cross-border e-commerce since 2008. Thanks to the great support of our customers, fete logistics has been growing and forging ahead in the past ten years!
On the occasion of the 10th anniversary of fett logistics, we will move to the new office address to further expand the scale and speed up the progress. Thanks for the support from customers all over the country, we give back the best service!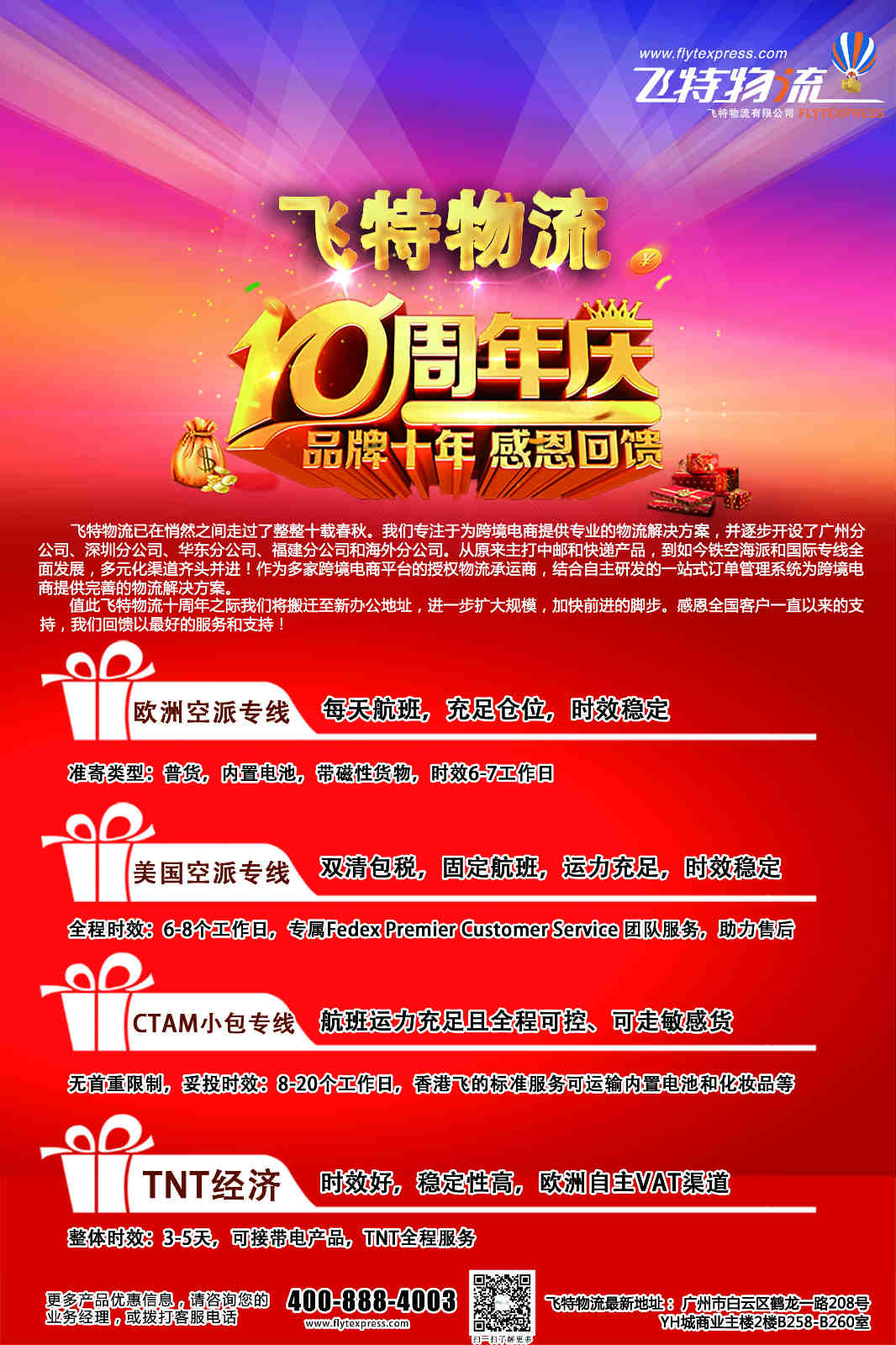 January 26, 2018
Guangzhou flyt logistics co. LTD
Thank you for the tenth anniversary of the FLYT logistics.